The Lodge at Bodega Bay Journal
Notable destinations, events, and happenings in Bodega Bay, the Bay Area, and beyond.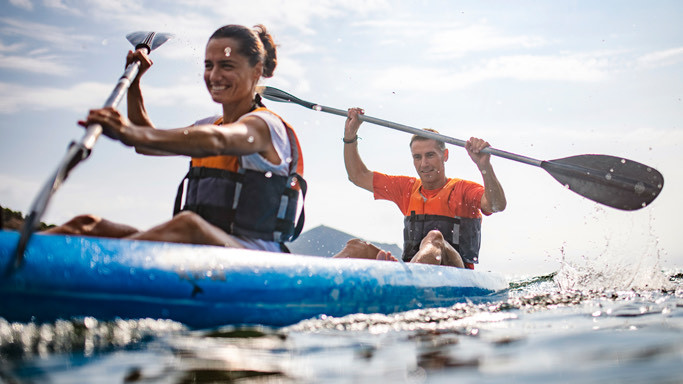 Kayaking in Bodega Bay
August 5, 2022
The rocky, majestic coastline of Bodega Bay has inspired generations of travelers in search of spiritual awakening.
Even a simple walk along the beach—away from the buzz and blink of phones, computers, and TVs—can be a deeply restorative experience. If you'd like to see the coast in a different way, consider taking a 5-minute drive up to Bodega Bay Kayak, where the friendly, professional staff are eager to help guests of all ages enjoy a day of kayaking or paddleboarding along the bay, estuaries, or the open sea. You can rent all the necessary equipment, including a wetsuit, and learn about the best routes. Never kayaked or paddleboarded before? No problem. With over two decades of experience introducing total novices to the world of kayaking and paddleboarding, the staff of Bodega Bay Kayak will have you gliding across the water in no time.
Read More
A Family of Independent Hotels